Lynne Norris, College Board Endorsed Consultant for AP Computer Science Principles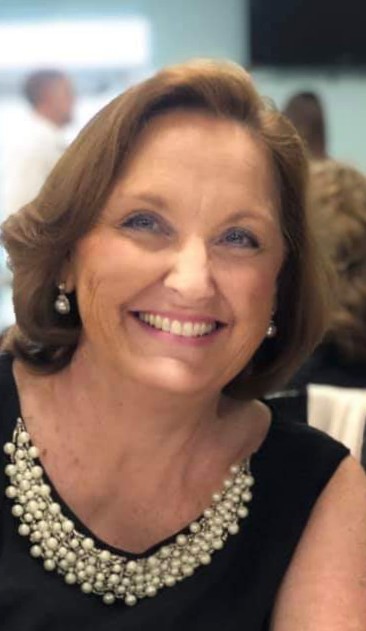 Lynne Norris is currently the Director at the Center for Information Technology (CIT) at Deep Run High in Glen Allen, Virginia. In this specialty program Mrs. Norris leads innovative courses in technology that are rigorous, encourage higher-level thinking, and provide practical applications to her students. Since joining the CIT, Mrs. Norris has revamped the curriculum to include game design, network security, enterprise architecture, and application development.
In addition to teaching, she sponsors five CyberPatriot teams, the Girls of CIT organization, her school's Computer Club which has over 100 members, and the Computer Science Honor Society. Mrs. Norris is passionate about providing her students with the best software tools and education possible to help them succeed now and in the future.
She was an official College Board AP Computer Science Principles Pilot teacher for three years. She is currently a consultant for the College Board for Computer Science Principles and served as a reader for the CS Principles pre-reading in June of 2016 and the mini Explore reading in October 2016. Mrs. Norris was a table leader at the 2017 – 2019 AP Reading for CS Principles.
Her awards include the Educator Award from the National Center for Women in Information Technology, Top Henrico Teachers Award, and the Innovation in Education Award from the Greater Richmond Technology Council. Mrs. Norris spent over twenty years in corporate America before following her lifelong dream of becoming a teacher.
APSI COMPUTER SCIENCE PRINCIPLES COURSE DESCRIPTION:
In Computer Science Principles APSI, we will:
discuss in detail the content and structure of the AP CSP exam
talk about how to teach students the knowledge and skills that will be tested on this exam
identify best practices, lessons and activities developed by participants to ensure that they have a strong foundation in the knowledge and skills that they will be teaching their students
encourage all participants to share their experiences with the content including what worked and what did not work
discuss specific ideas that will help get students thinking, writing, communicating, and solving problems using code
review College Board resources available on AP Classroom
discuss how teachers have used or plan to use AP Classroom
The overall goal of the week will be to ground the participants in the curriculum framework and to communicate and share CSP teaching ideas that will meet the needs of the students in their classrooms.
Synchronous and asynchronous assignments and activities will support these goals. We will follow the sample daily schedule as shown on this website.
2024 WaltonAPSI / AP Computer Science Principles / Lynne Norris
This session is also offered during the 2024 WaltonAPSI Event 3 June 24-27, 2024.