With continued major construction at Walton High School, our home base, we are being hosted in June 2019 at Sprayberry High School, located at 2525 Sandy Plains Road, Marietta, GA 30066, about 4.5 miles from Walton.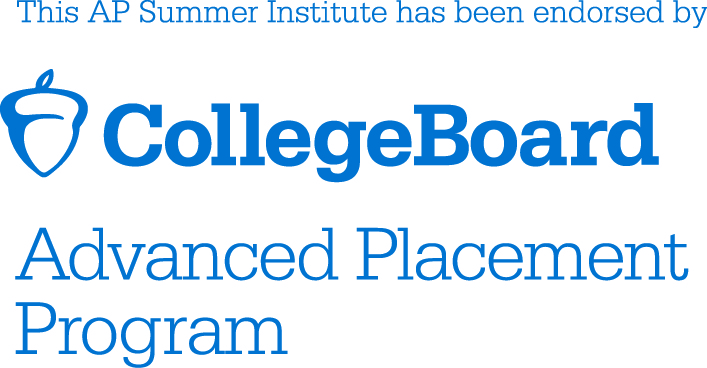 This website contains information about sessions, presenters, location, and times. Enjoy looking around and, if we can help you with anything regarding your AP®professional development, contact us at waltonapsi@gmail.com.
We hope you see you in June at the 2019 WaltonAPSI hosted at Sprayberry High School.
While professional development is not required to prepare for 2019-20 AP course updates and new classroom resources, the College Board encourages AP teachers to take advantage of the professional development offered by the AP. Based on survey data, teachers across the country have found AP professional development to be extremely valuable.
Teachers at Sprayberry High School's 2019 WaltonAPSI are offered breakfast and lunch each day with coffee, tea, and water.
There are two snack breaks daily, one mid-morning and one mid-afternoon. In addition, there are numerous vending machines throughout the building for sodas and snacks.
Please contact us with any special dietary needs. We will do what we can to meet your needs. There is always a gluten-free option on our menu.
In addition, the WaltonAPSI at Sprayberry is conveniently located near a number of fast-food restaurants close enough to provide additional choices for teachers who choose to eat off campus.
Registrants receive a flash drive for file storage, the 2019 AP Reading materials for the session, instruction by a College Board endorsed consultant, and a College Board certificate upon successful completion of the 30 hours of instruction.
Teachers are encouraged to bring their own laptops or tablets to use throughout the APSI. Textbook companies have been invited to attend and may offer sample texts to participants.
The WaltonAPSI does not provide content-specific texts to registrants. The consultants and the APSI will contact publishers of AP texts and materials. These publishers often provide access or sample copies to teachers at APSI. These texts will be available (when provided by publishers) during the APSI sessions.
Early registration fee applies November 1, 2018 through June 09, 2019. Late registration fee applies to all registrations received after June 09, 2019. Registrations may be made for all sessions through June 23, 2019.
PAYMENT MESSAGE
As of June 1, 2019 all registrations must be paid for online during the registration process. Prior to June 1, payments could have been made using credit card, check, scholarship, or P.O.  APSI registrations are only confirmed once payment has been received.  If you are submitting payment for a registration made prior to June 1, 2019, please address the check as follows and mail to the address indicated below: Itinera Docentia, LLC, 4880 Lower Roswell Road, Suite 165, #215, Marietta, GA 30068
Need more information about your session

? Click on the tab

AP Summer Institutes Sessions 2019

above.
2019 APSI Sessions
AP Art and Design
AP Biology
AP Calculus AB
AP Chemistry
AP Comparative Government
AP Computer Science A
AP Computer Science Principles
AP Coordinator Special Training: 2 sessions, one-day each SESSIONS ARE FULL AND REGISTRATION IS CLOSED
AP Economics: Macro & Micro [combined]
AP English Language & Composition SESSION IS FULL AND REGISTRATION IS CLOSED
AP English Literature & Composition
AP Environmental Science
AP European History
AP French Language & Culture
AP Human Geography
AP Music Theory
AP Physics 1
AP Physics C: Mechanics and E&M [combined]
AP Psychology
AP Spanish Language & Culture
AP Spanish Literature & Culture
AP Statistics
AP United States Government & Politics
AP United States History
AP World History SESSION IS FULL AND REGISTRATION IS CLOSED
Ready to register

? Link to the 2019 Registration Page by clicking HERE
AP Capstone Sessions
Link to AP Capstone Registration by clicking HERE
Teachers who do attend an AP Summer Institute in 2019 should be able to: Understand the Course: The course framework defines the scope of the course and specifies what students must know and do to be successful on the AP Exam. Plan the Course: Sequencing, pacing, and scaffolding are essential for building students' understanding and their ability to transfer and apply knowledge and skills. Teach the Course: Effective instructional strategies help students to develop a mastery of course content and skills over time. Assess Student Progress and Understanding: Learning requires time, practice, and regular feedback.