Meet your College Board Endorsed Consultant for AP Psychology Event 1, Steve Jones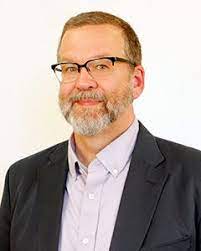 Steve Jones has taught AP Psychology and/or intro psychology for more than twenty years in Durham (NC) Public Schools. He's served as chair and member at large on the committee of the American Psychological Association's Teachers of Psychology in Secondary Schools (TOPSS).
He's been awarded national excellence in high school psychology teaching awards from TOPSS (2016) and the APA's Society for the Teaching of Psychology (2020).
For four years he served on the College Board's AP Psychology Test Development Committee and has been an active Reader and Table Leader at the annual AP Reading.
He has presented at a dozen national conferences on the teaching of psychology including the Psych One Conference, AP Annual Conference, and the NCSS Annual Conference. 
Steve is a National Board Certified teacher in the area of Adolescence and Young Adulthood/Social Studies-History. He co-founded the blog Teaching High School Psychology and actively tweets as @highschoolpsych.
Steve lives in Durham with his wife and children, and loves crossword puzzles, baseball, and travel.