Meet the College Board Endorsed Consultant for AP Physics 2, Connie Wells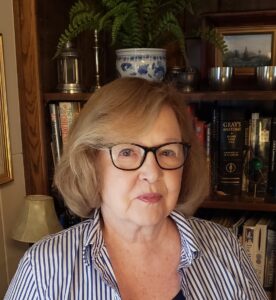 Connie Wells has a Master of Science Degree in Physics from The University of Kansas. After teaching Physics, AP Physics B, AP Physics C and AP Physics 2 at the high school level for over twenty-five years, Connie is now an adjunct instructor of physics at Rockhurst University in Kansas City, Missouri.
She has been active in test scoring and development for The College Board since 1995, serving on the AP Physics B and C Test Development Committee from 1997-2001 and as Co-chair of the AP Physics 1 and 2 Curriculum Development Committee and Co-chair of the AP Physics 2 Development Committee from its inception to 2015.
In November 2003, Connie was a Regional Winner of the Siemens Award for Advanced Placement Teaching sponsored by The College Board and The Siemens Foundation and was awarded the Rockers Award for Greater Kansas City Area Outstanding Teacher in Science in 2008.
As a workshop leader and College Board Institute consultant, she has presented physics teacher training institutes throughout the United States and abroad—including Edmonton (AB, Canada), Hawaii, Saipan (Northern Marianas Islands), Barranquilla (Colombia), Bangkok, Skopje (Macedonia), Shanghai, Tokyo, Harbin (China), Taipei (Taiwan), Hangzhou (China), and Beijing.
She is the author of several physics review guides produced by major publishers and of documents and focus booklets for AP Physics published by The College Board., including "Conservation Concepts" and the "Rotational Motion" Curriculum Modules and co-author of "Electrostatics" and "The Laboratory Guide".
In August 2015, she was named Woman Physicist of the Month by the American Physical Society. She currently works on contract projects for The College Board and ETS related to AP Physics and presents AP Physics Workshops and Summer Institutes.