Meet the College Board endorsed Consultant for In-Person APSI, Louie Silvestri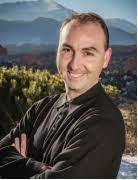 Louie Silvestri is a native of Baltimore, Maryland, and has received degrees in Music Education and Conducting from Oberlin Conservatory in Ohio and Colorado State University. He has recently completed a Doctor of Arts degree in Music Education with a secondary emphasis and minor in statistics and research methods from the University of Northern Colorado. He is at home in all areas of conducting from symphony to musicals to opera. A strong believer in working with and promoting highly talented young musicians, Louie has dedicated much time to student orchestras, musicians at the middle school, high school, and college levels.
He's in his fourteenth year as the Director of Orchestras at Fossil Ridge High School in Fort Collins, Colorado. He has grown the program from one orchestra of 15 students in 2005, to three orchestras currently comprising 100 students. In addition to his orchestra work, he is also the director of AP Music Theory at the high school, which has grown to two classes annually, as well as an advanced Music Theory & Composition class.
He is a College Board consultant, having presented sessions on music theory at the AP National Conference in 2008, 2009, 2014, 2016, 2018 and 2023. He has participated in the AP Music Theory Reading in the summers of 2010 through the present and served as an AP Music Theory textbook reviewer/consultant for the College Board. He is currently co-chair of the AP Music Theory Development Committee, the 8-member national team of high school and college music theory teachers who set the curriculum direction for AP Music Theory and who write the annual AP Music Theory Exam given every May.
Louie Silvestri is also in his 21st season as the Music Director and Conductor of The Loveland Orchestra. During his tenure, the orchestra has experienced unprecedented growth in all aspects of its music-making from the addition of many outstanding musicians to new heights of orchestral performance. The orchestra now performs six concerts annually, including a very popular "Mozart Birthday Concert" every January.
Luciano is married to Amanda, a highly talented vocalist, elementary school music teacher and mom to their three children, Luke (age 16), Joanna (age 13) and David (age 10).
What to expect in this in-person APSI:
This AP Summer Institute provides both new and experienced Advanced Placement Music Theory teachers with resources to maximize both teaching and learning within the classroom. Using released exams, released free response questions, worksheets, and other materials, participants will work collaboratively to foster greater understanding of the course content as well as successful strategies for AP Exam preparation.
Participants will explore the five musical concept skills areas crucial to the Exam: hearing, sight-singing, writing, composing, and analyzing and place those in the framework of a logical scope and sequence for the course. Additional topics include specific AP Music Theory course content, exam structure, scoring guidelines with rubrics, and using College Board materials and resources.

2024 WaltonAPSI / AP Music Theory / Maestro Louie Silvestri