Meet your APSI Consultant for AP US History
Michael Kim

 

I would like to invite you to participate in my synchronous and asynchronous online APSI for Advanced Placement United States History. Though this may not be the ideal setting for us, I promise an engaging time as we work to prepare you to teach the course.
I have been a workshop consultant for the College Board since 2003. I attended my first AP reading in 2001. Over the past two decades, I have had many opportunities to work on the advancement of this course. Specifically, with the redesign which took effect with the new exam in 2015. I have authored an AP United States test bank for a textbook publisher as well as reviewed and edited several AP texts.
As an AP Consultant, I have authored portions of the APSI training materials, presented workshops in over 30 states, and I have mentored several of the newer consultants. Since 2018, I have been a member of the standing committee for United States History for NAEP.
In 2014, I created one of the first Google Drives of the new multiple choice questions created by the participants of APSIs. It is still widely shared by AP teachers on the AP Community site. I have many resources to share. Here is a link to my APSI Drive resources: https://bit.ly/apushfiles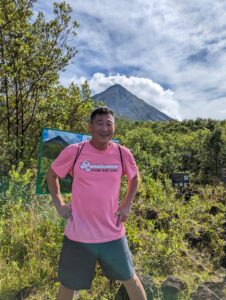 APSI Course Description for AP US History
The APSI sessions will have a high level of engagement and will offer ample opportunities for participants to communicate and work with each other. I have been using online threaded discussions in my classes for over a decade and since the very beginning of Google Pages and the Drive, I have been utilizing synchronous engagement during live classes and workshops.
There may be many online sessions available this summer. Hope you may consider Walton so that I may be able to work with you in this professional development setting.
Michael can be contacted at apgolflord@gmail.com