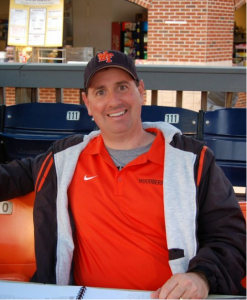 Greg Jacobs
College Board endorsed consultant for AP Physics
This session is offered in Event 1: June 21-24 Tuesday through Friday
Please note: due to the commemoration of the Federal Juneteenth holiday on Monday June 20th, this event will run from Tuesday through Friday.
Meet your Consultant for AP Physics 1 and read the APSI Online Course Description for AP Physics 1!
This methodology course surveys the basic structure, content, and skill development necessary for teaching an Advanced Placement Physics 1 course.
The AP Physics 1 exam has only been given since 2015.  In the redesigned AP science exams, the College Board, in collaboration with the National Science Foundation, has done the following:

• reduced content breadth to promote conceptual understanding;
• provided an explicit, comprehensive curriculum framework;
• directed that at least one-quarter of contact time be devoted to hands-on student laboratory work, leading to the development of student inquiry skills;
• articulated clear learning objectives;
• redesigned the format for the algebra based AP Physics exams.
 AP Physics Summer Institute:  Course Summary
AP Physics 1 cannot be compared to the previous AP Physics B course, and certainly not to most "honors" or "college prep" courses.  The primary difference is the incessant demand for verbal explanations. A student who is skilled at "plugging and chugging" mathematics can easily pass a state standards exam, is likely getting an A or B in a typical introductory college or college- equivalent course, and could probably pass the old AP Physics B exam.  Such a student cannot succeed in AP Physics 1.
Questions on the AP Physics 1 exam probe a student's understanding of the entire scientific process.  In Physics 1 you don't just predict an answer, but you must explain the reasoning behind the prediction, and discuss how that prediction would change as the conditions of the problem change.  And you don't stop there:  you describe how you would set up an experiment to verify that prediction, how to analyze the data collected from such an experiment, how that experiment might turn out.  In other words, our students are expected to acquire and demonstrate the same skills that professional physicists use in their work.
In our AP summer institute, we will discuss in detail the content and structure of the AP Physics 1 exam.  More importantly, we will talk about how to teach students the physics skills that will be tested on this exam, and which are useful at all levels of physics.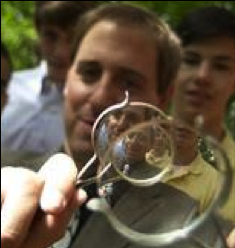 We'll be sharing teaching ideas within the group, especially including creative laboratory activities.  I encourage attendance from those who have several years under their belts – their input will be especially useful to new AP Physics 1 teachers, and to other somewhat-veterans.  We want to hear specifics about what worked and what didn't.
The overarching goal of the week will be to communicate and share physics teaching ideas that, while focused on AP Physics 1, can be applied to any level of physics, including conceptual, college prep, AP Physics 1/2, and AP Physics C. 
In particular, we will discuss:
 ·         Quantitative use of demonstrations… whenever students can be asked to predict the result of a demonstration, that demonstration has served a purpose beyond simply attention-grabbing.
·         Laboratory activities in the style of AP lab questions… we will perform two or three of these.  We will discuss how to create activities that are not only pedagogically valuable, but which also directly prepare the students for the types of exam questions they will face. 
·         In- and out-of-class assignments and activities that bring students beyond focusing on an abstract answer.  We'll talk about specific ideas that will help get students writing, communicating, and experimenting.
As of the 2019-20 school year, more College Board resources will be available.  We will spend some time discussing the changes to the AP registration process, which will give teachers access to an enormous wealth of useful content.  We will discuss how teachers have used / intend to use AP Classroom. And we will use the AP Physics 1 "workbook" written by the College Board's Amy Johnson – this is a tremendous resource for all, but especially for new or out-of-discipline teachers.
Greg consistently makes videos for his students. The following video will allow you to see how he teaches online with his students.
Also, check out Greg's Blog here: https://jacobsphysics.blogspot.com/
And, have a look at Greg Nacho Man Jacobs: