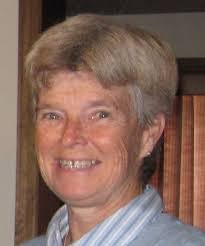 Maureen Nosal has been a reader, Table and Question Leader at the AP Reading for over 20 years. Maureen serves as a consultant for College Board presenting AP workshops and Summer Institutes throughout the world as well as a member of the APAC Steering Committee. She has also been an adjunct professor at The College of New Jersey in the Biology and Education Departments.
The course will provide information and experiences on how to teach both the content and laboratory components of the course pairing these with the CED—(Curriculum Exam Design) especially the learning objectives. Activities to support an understanding of the revised structure and redesign of the AP Biology Framework will be a major part of this summer institute. There will be instruction on how to prepare an audit based on the new CED for new teachers to the course. Teachers will do some of the inquiry based laboratory investigations in the AP Biology Student Laboratory Manual or alternatives to these labs. Additional activities and strategies to support inquiry-based learning will be discussed. The importance of the inclusion of math within the AP Biology Course will be emphasized.
The design of the NEW 2020AP Biology Exam and the importance of how to take the test based on experience with the grading process will be presented and discussed. We will review, analyze and discuss some of the restyled multiple choice and free response questions from the 2020 exam. Teachers will learn methods to better prepare their students for writing the free response portion of the exam as well as analyze knowledge and skills involved in the multiple choice section.
Each day will include curriculum, pedagogy, alternative resources, use of math in AP Biology and doing some labs to support good learning of the curriculum. Connections to the AP Exam will be woven throughout the days with specific tips towards taking the multiple choice section as well as writing specifically on the Free Response Questions. Applying the rubrics to reading and writing the FRQ's will be emphasized and practiced by the participants. Sharing of "Best Practices" among the participants is encouraged but do not be intimidated if you are a new AP Biology Teacher. This workshop will kick start your thinking and planning for the upcoming school year.