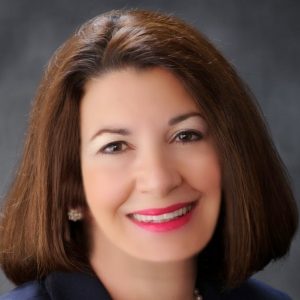 Parthena Draggett
College Board Endorsed Consultant for AP Spanish Language and Culture
This session is offered in Event 2: June 27-30, 2022 for teachers with 3 or more years of experience
Meet your consultant for this session:
Parthena Draggett has been teaching Spanish (and French) for over 35 years, including a wide range of college & high school level courses. Currently, she teaches at the Community School of Naples, Florida, where she also serves as World Language Department Chair and is building Vertical Alignment and Pre-AP Strategies across languages and levels. Prior to coming to CSN, Parthena had spent 30 years teaching in Ohio, the last 24 at Jackson High School in Massillon, Ohio, where she also served as Department Chair & had founded the AP Spanish Language & Culture & the AP Spanish Literature & Culture programs.
Parthena also regularly participates in the AP Spanish Language and Culture Reading where she serves as a Table Leader for writing. In addition, she regularly presents at many conferences, including AATSP, ACTFL, FFLA, OFLA, NECTFL, COFLT, and the AP Annual Conference. A national and international consultant, Parthena delivers workshops on various topics, including vertical alignment and articulation.
Parthena has authored, contributed to, and reviewed various AP Spanish Language and Culture publications. In addition, she has served as a writer and editor of materials for the AP Community Online Annotated Resource Guide. She is co-author of the College Board thematic Curriculum Module, El arte -ventana y espejo, used in AP Spanish Language and Culture AP Summer Institutes and also has participated in editing and composing sample syllabi for the AP Spanish Language and Culture Course Audit.
Parthena was named as "Ohio's World Language Teacher of the Year" for 2014-2015. Along with her teaching, Parthena is a Praxis II Spanish Language Chief Scoring Leader & item writer for ETS. She is a member of the AATSP & was elected to the Board of Directors as Secondary Representative from 2015-2018. She was also named State Director of the Year for the Sociedad Honoraria Hispánica in 2012. Parthena maintains membership in ACTFL, the FFLA, & the Ohio Foreign Language Teachers Association (distinguished service award and other awards).
She earned her B.A. in Spanish & French from the University of Mount Union & her M.A. in Spanish & French Parthena earned her B.A. in Spanish &French from Mount Union College & her M.A. in Spanish & French Pedagogy & Applied Linguistics from Kent State.
2022 Walton APSI / AP Spanish Language and Culture (experienced) / Parthena Draggett